Commercial Propane Solutions
Propane Cowboy has a variety of commercial propane solutions to fit your business' propane needs. Industrial, construction, agriculture, fleet fuel, commercial heating — no matter your industry or organization size, we will fuel your propane needs.
For more information on how we can meet your commercial propane needs,
contact us today!
PROPANE COWBOY FOR BUSINESS
CONVENIENT PROPANE SERVICES
Propane Cowboy commercial propane is the preferred fuel for businesses. Whether your business is looking for bulk propane, flexible delivery options, or is interested in becoming a tank exchange partner - we offer a service to fit your propane needs.
From chefs to building owners, we've got your commercial cooking needs covered. Keep your restaurants and businesses operating at peak performance with Propane Cowboy.
Builders and developers rely on propane throughout the building process, from fueling industrial equipment to installation of community and one-home propane systems.
From crop drying to engine fuel, our propane has low-cost, low-emissions benefits.
Offering propane dispensing enhances convenience for your customers. From refill and refueling business services, from regular refill or exchange of grill tanks, to installation and maintenance of large propane tanks.
Businesses that use propane powered forklifts turn to Propane Cowboy's distribution network, reliability, and unmatched customer service levels.
From air & water heating for warehouses and large commercial spaces, to temporary heating for construction, renovations, or emergencies.
Propane Cowboy helps municipalities, buses, landscapers and private companies use propane to fuel on and off-road vehicles the green way.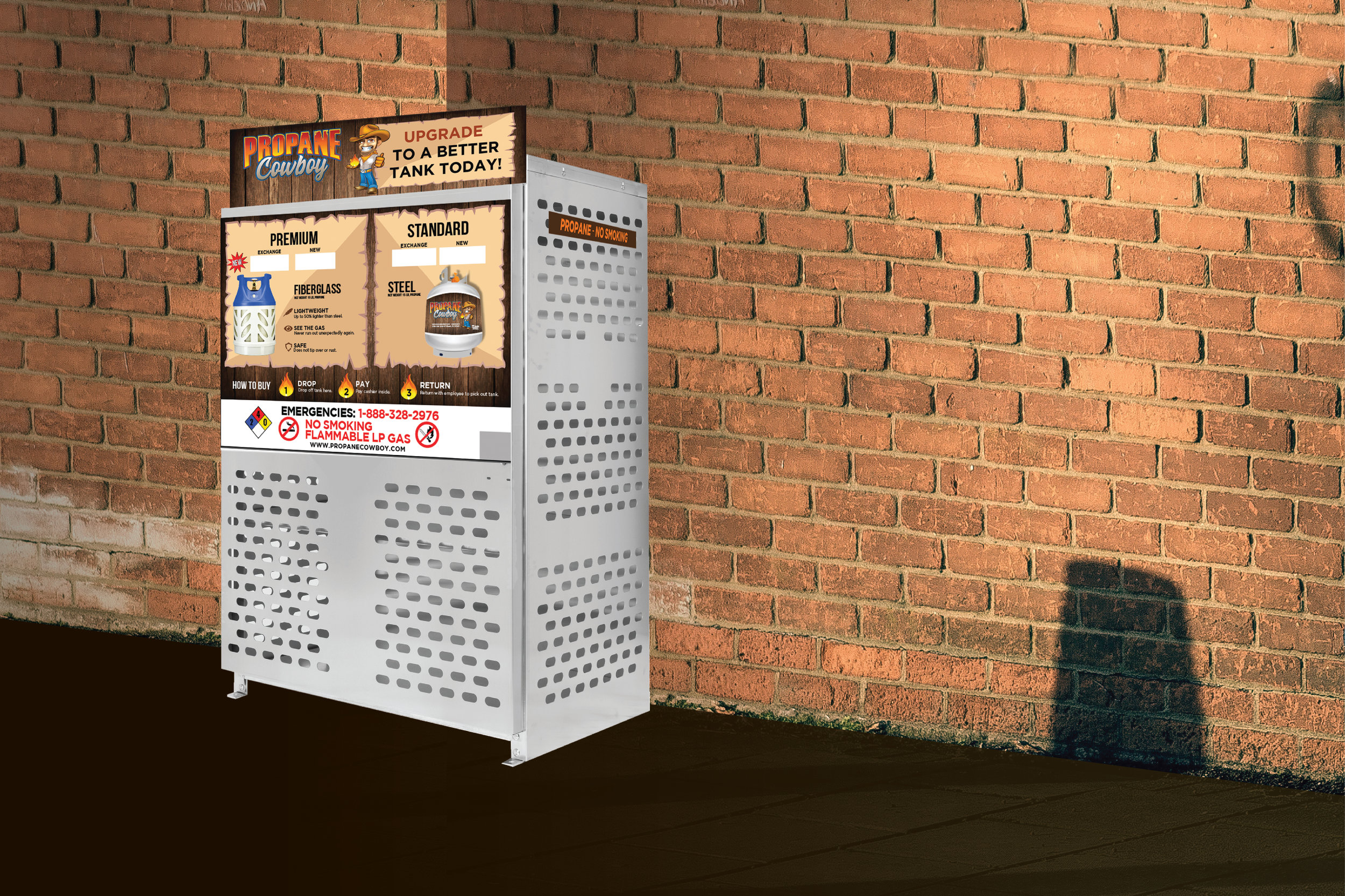 Our Propane Cowboy propane exchange program will introduce propane customers to your store, and provide your existing customers another reason to come back.